New Build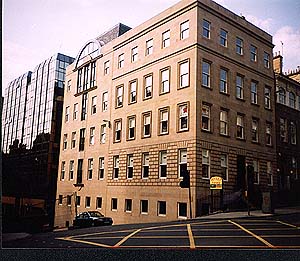 Another example of new build Ashlar work showing many
projection features including moulded rybats on first and second floors
with string course and cornice course on the third floor.
Also an impressive chamfer joint stone on ground floor.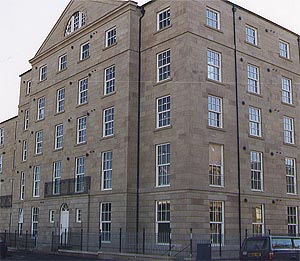 Example of blocks of flats, using 100mm sandstone Ashlar
with many projection features.